Institutional digital asset trading for
CeFi and DeFi
Aggregate trading across exchanges
Bespoke algorithms for every trading strategy
+
Exchanges & Liquidity Providers
+
Advanced Trading Algorithms
$
B
+
Notional Executed since 2017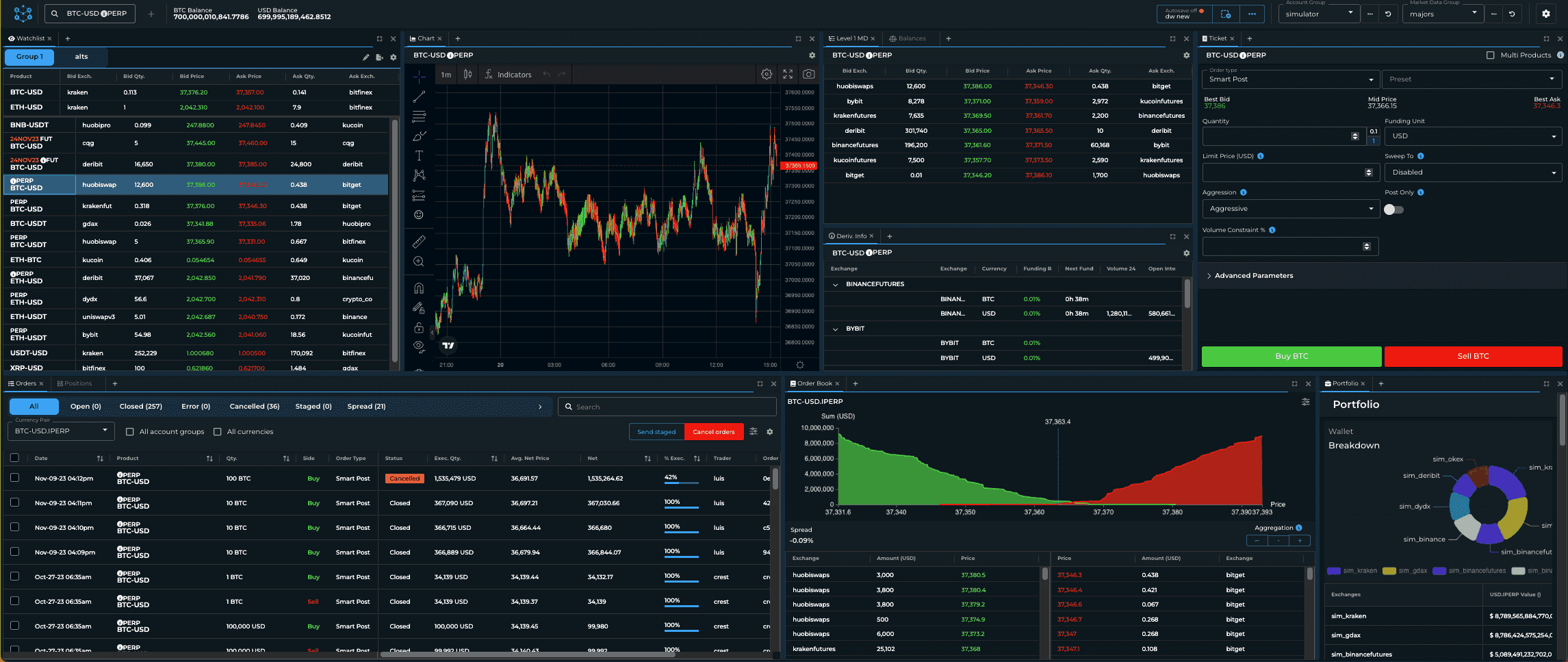 Integrations
Aggregate trading across your preferred exchanges and liquidity providers






Over 60 integrations have been completed since our conceptualization half a decade ago. Read more →
Get in touch
Learn how CoinRoutes improves trading performance while saving you fees
Schedule a personalized walkthrough with one of our product experts today.
The CoinRoutes Difference
Built for traders, by traders.
CoinRoutes processes terabytes of market data each day. We provide API access to custom aggregated and individual exchange quote streams used by our algorithms to determine optimal order placement. Our customizable algorithms minimize fees and slippage on both derivative and spot exchanges, whether trading individual products or spread orders across multiple markets.
Optimized Crypto Trading Algorithms

Our platform incorporates advanced algorithms tailor-made for crypto, effectively minimizing slippage and maximizing alpha.

Maintain Control of Your Assets

With us, you retain complete control over your keys and wallets, eliminating any additional risk associated with third-party custody.

Enhanced Security and Reduced Counterparty Risk

Trade with confidence across a diverse range, spanning CeFi, DeFi, and liquidity providers.

In-Depth Reporting and TCA Analysis

Gain valuable insights into your trading strategies with our in-depth Transaction Cost Analysis (TCA) across historical orders.

Massive Market Data Processing

Stay on top of the ever-changing market dynamics with our platform's capability to process terabytes of market data daily.

Unified API and GUI Infrastructure

Trade everything from one platform, streamlining your operations and maximizing efficiency.
Testimonials
Don't take our word for it, hear what our customers have to say
We've got some heavy hitters on our side. See for yourself why top-notch hedge funds, asset managers, and brokers picked CoinRoutes to supercharge their operations.
Get in touch
Ready to take your trading to the
next level

?

Trade across 60+ CeFi, DeFi, and Liquidity Providers in a single order through CoinRoutes